These new 3-5 bed and 3-4 bath single-family homes at Direct Residential Communities are waiting for you! All available homes with the Denmark floor plan boast two stories, plenty of open space, and a luxurious kitchen with an oversized island, subway tiles, stainless steel appliances, granite countertops, and a cooktop range. Head upstairs to the XL Primary Suite bedroom complete with a large master bath, garden tub, double vanity sinks, and a walk-in closet. The Denmark is perfect for you and your family with its open floor plan from the kitchen to the family room, a cozy fireplace, a mud room as you enter from the garage, covered porches, and either side or front entry garages. The flex room on the first floor can be used as a guest bedroom with a full bath or a formal dining room.
 Make one of these available Denmark plan homes yours!
Clark Lake Village (Grayson, GA)
Living in Clarke Lake Village gives you the ultimate level of convenience, with beautiful parks, local restaurants, and unique shops close by for you and your loved ones to enjoy. Community amenities include a dog park for your four-legged friends, a swimming pool for the ultimate cool-off, and walking trails so you can spend quality time in nature. There are also restaurants, parks, and shops within walking distance of your home.
$465,500 🌟5 Beds 🌟 3 Baths  🌟 2,752 SqFt  🌟 Two Stories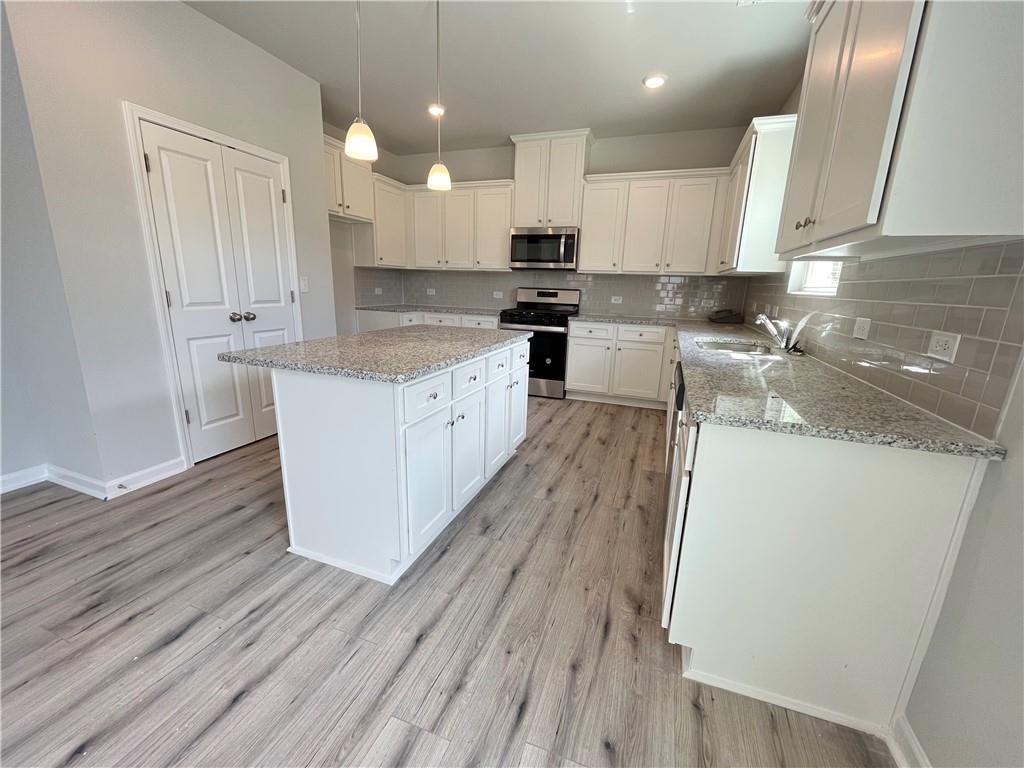 635 Clark Lake Estates Drive is a 5-bedroom, 3-bath home with a total of 2,752 square feet.. At your new home, you need only look out your window to enjoy the serene view of the lake. Take advantage of the long summer days and treat yourself and your family to a lakeside picnic! 
Does this sound like your dream home? Homes are selling fast, so contact us today!
$477,570 🌟5 Beds 🌟 3 Baths  🌟 2,752 SqFt  🌟 Two Stories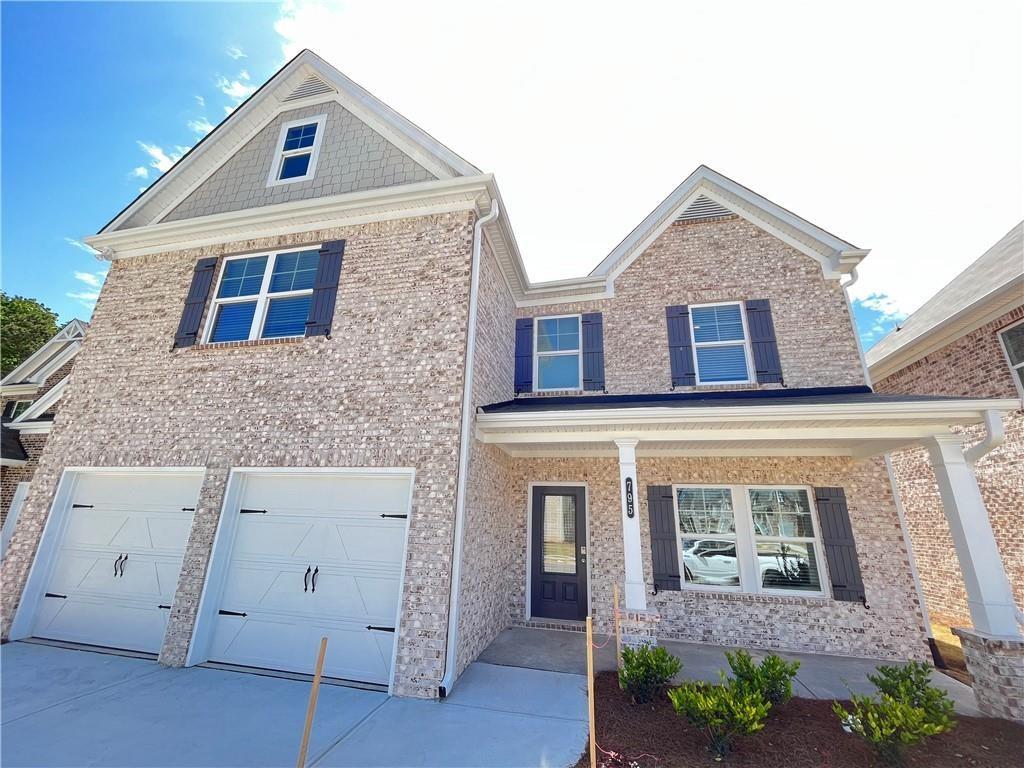 Just a few doors down is 695 Clark Lake Estates Drive, comprising 5 bedrooms, 3 bathrooms, and 2,752 square feet. This 4-sided brick home truly stands out in Clarke Lake Village. Find out more about this home at Direct Residential Communities! 
Joel's Landing (Monroe, GA)
Joel's Landing is known for its spacious wooded homesites, and is conveniently located off of Highway 78. You'll be within 10 minutes of downtown Monroe for shopping and family fun!
$449,900 🌟5 Beds 🌟 3 Baths  🌟 2,572 SqFt  🌟 Two Stories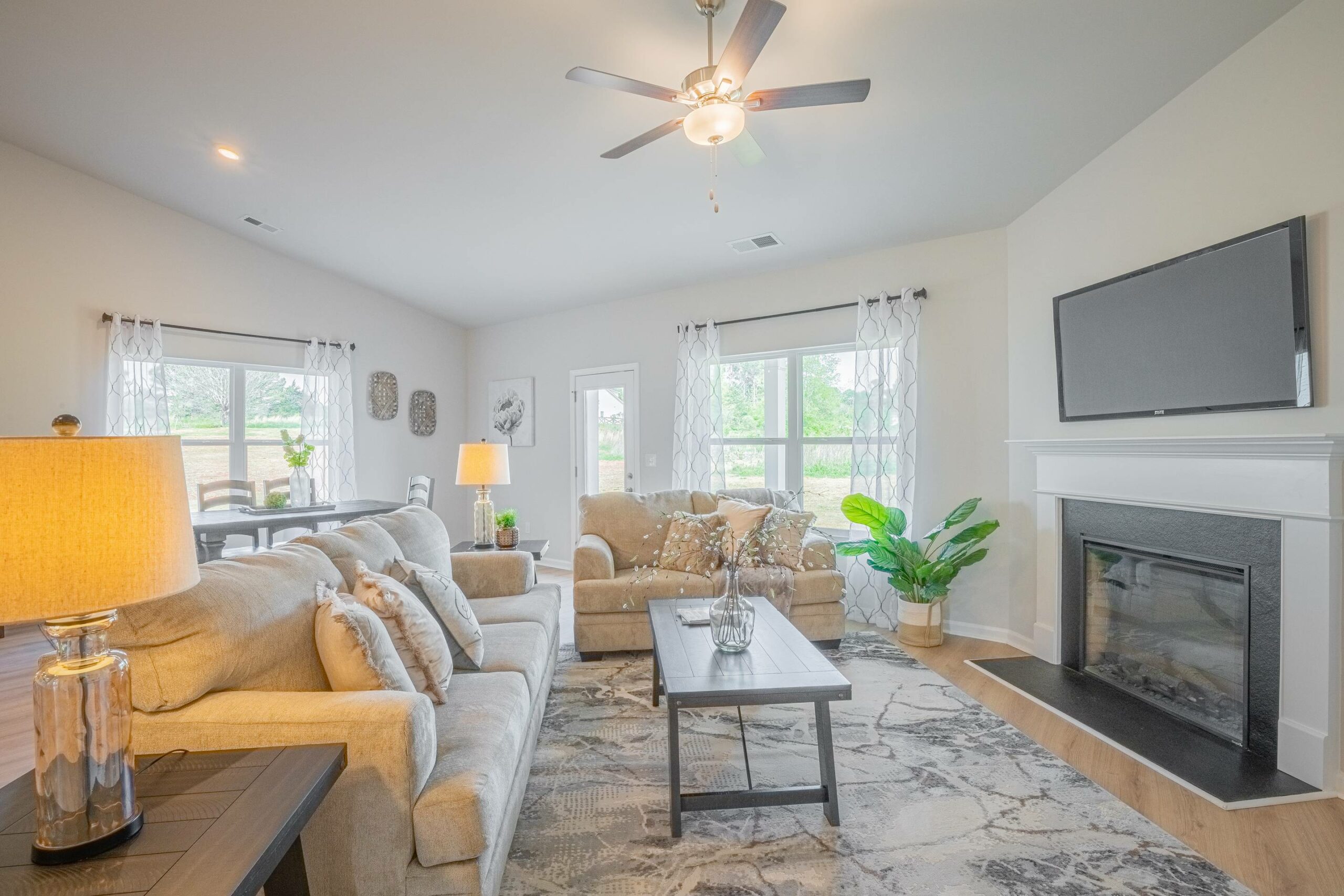 1184 Elizabeth Way is a 5-bedroom, 3-bath home in Joel's Landing, and totals 2,572 square feet,. This basement home sits on an extra large homesite in a cul-de-sac for your ultimate private enclosure! As soon as you open the door, you're welcomed by a gorgeous two-story foyer that leads to the living room. 1184 Elizabeth Way is move-in ready, and is currently the only available Denmark plan in Joel's Landing – get it before it's gone!
Pineview Estates (Monroe, GA)
Run, don't walk, to the Denmark Plan in Pineview Estates! This community contains 42 private, wooded homesites that feature innovative and efficient home designs. Monroe is about an hour east of Atlanta, offering you a small-town feel with lively shops, restaurants, and parks close by. 
$446,300 🌟5 Beds 🌟 4 Baths  🌟 2,792 SqFt  🌟 Two Stories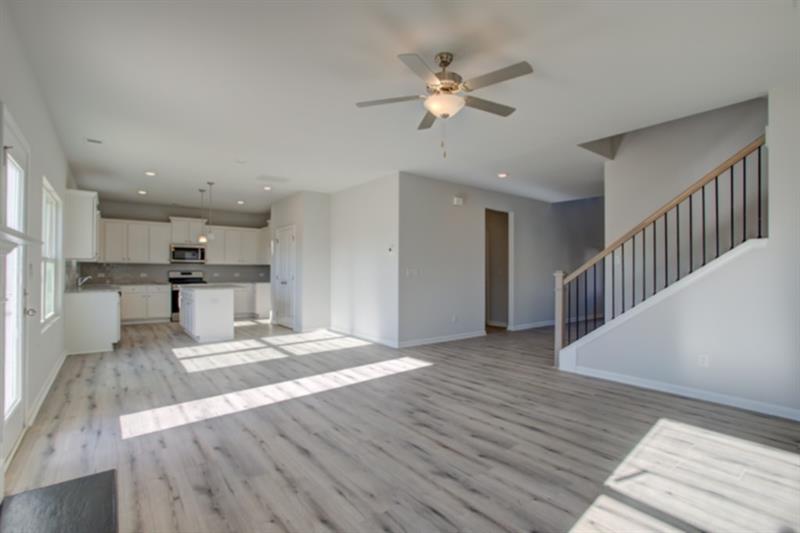 1356 Pine View Trail boasts 5 bedrooms and 4 bathrooms in a comfortable 2,792 square foot home. This home features a linear fireplace with a cedar mantle and a spa-like shower with two shower heads in the owner's bathroom. Enjoy cool evenings on the covered patio that backs up to the woods, ensuring privacy and scenery.
$456,250 🌟5 Beds 🌟 4 Baths  🌟 2,792 SqFt  🌟 Two Stories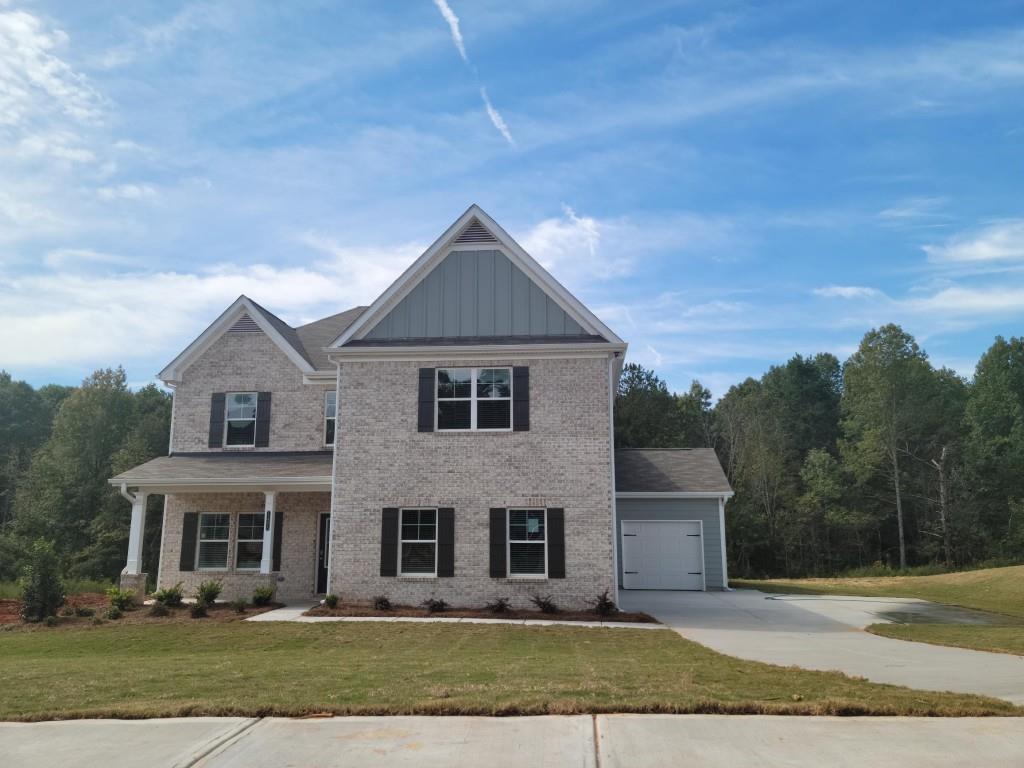 Enjoy the ultimate privacy at 1405 Pine View Trail! This 5-bedroom, 4-bath home has a covered patio that backs to the woods on a spacious .67-acre lot. 
Direct Residential Builds With Your Family In Mind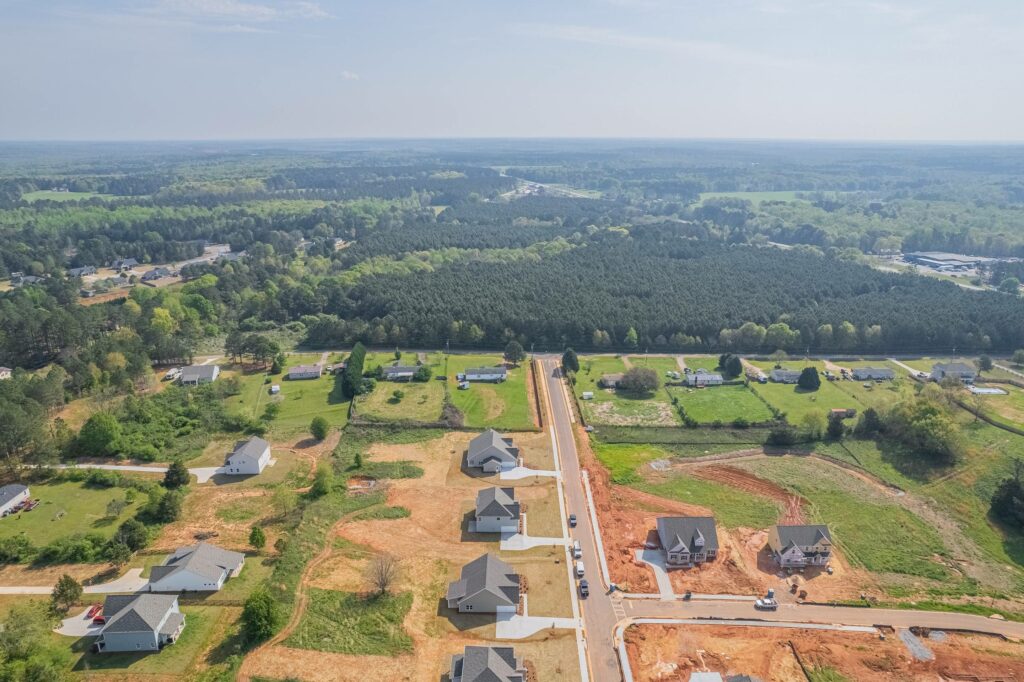 With over 50 years of homebuilding experience, Direct Residential Communities knows how much comfort, open space, and flexibility matter in your home. The Denmark floor plan, available in Clark Lake Village, Joel's Landing, and Pineview Estates, is perfect for you and your family. We offer a unique blend of affordability and quality while still focusing on important initiatives like energy-efficient homes and industry-leading customer service. 
Don't miss out on these homes that are selling fast. Call one of our agents to discuss or visit all of these Denmark plans and you'll find the home that fits your family perfectly!